CONVEYOR BELT
Splice Kits &
Rubber Compounding
Order high-quality, Australian-Made Conveyor Belt splice kits and rubber compounding, manufactured in-house through our rubber extrusion line located at the Dandenong facility in Victoria.
The new operation holding a constant supply of our most utilised compounds in the heavy-duty mining industry, including UltraTuff©, TuffAs© and PowerSaver©.
Enhanced level of customisation

Manufactured at our dedicated facility for splice kits and rubber compounding

Technical support on your doorstep
Enquire Now!
Splice Kits are available nationally. Fill out the form below to get a customised quote for your site.
Our Commitment to Australian-Made Manufacturing
Fenner Conveyors can now provide customers with end-to-end supply chain security for conveyor belt splice kits and all compound related products.
With production and packaging from the one facility, we are able to deliver significantly lead times, without compromising quality.

By bringing rubber extrusion in-house, we are making progress towards our carbon neutral commitments, reducing CO2 emissions per tonne of rubber produced incurred through freight and traditional rubber production processes.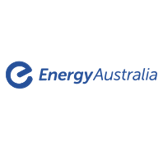 "The way in which product is processed and our ability to control thermal expansion, results in a smooth and consistent product, which is viable and non-defective from start to finish."